Welcome to the Official Website of Mustang Valley Water
MVWSC QuickLinks
---
2021 Annual Meeting Presentation
Subdivision and Service Extension Policy (bottom of linked page)
Does MVWSC meet the TCEQ water standard? YES. Click on the blue CCR button on the top right.
How do I apply for water service?
I'm selling property. Now what?
I'm buying property. Now what?
---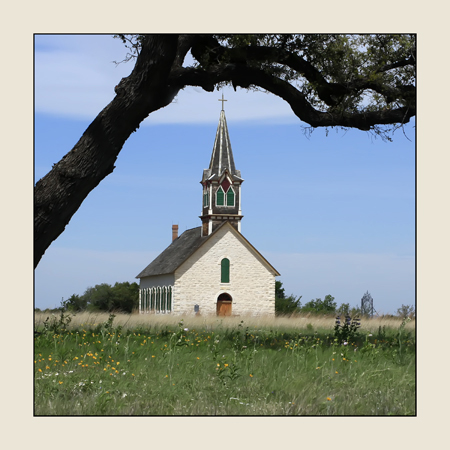 Picture by Wes Odell, Old Rock Church
Used by permission.
---
PAYMENT OPTIONS AND NEWS
Beginning March 1, 2021, Payment Service Network increased rates
by 21-26 cents per transaction.
You have options! Pay at the MVWSC office. Pay through your bank's website, or pay through Payment Service Network. It's easy.
Look here...
When mailing your personal or bank check, please use this address:
Mustang Valley Water Supply Corp
PO Box 6
Cranfills Gap, TX 76637
---
Customer Privacy Registration
Do you want to keep your personal records exempt from an Open Records Request?
---
Our Mission
At Mustang Valley Water we are committed to providing safe, high quality water service to our community, while maintaining a standard of excellence in customer service and environmental conservation.
---
Please Report Leak Emergenices
Evening Hours 3PM-7AM

To report leaks after hours, please call 254-597-2444 and leave a message. Thank you for helping us find leaks on the Mustang lines.
Business Hours 7AM - 3PM
To report leaks during business hours, please call 254-597-2445.
---
Notices:
ALERT! Please keep an eye out for leaks and report the location to the staff. Thank you!

Do you have neighbors who are selling their property? We would appreciate a call to help us facilitate membership transfers. 254-597-2445

Our office is located next to FSSB bank on 3rd Street. You are welcome to stop by 9am-3pm Monday through Friday.

If you do not receive a bill by the 10th of the month, please alert the staff by phone or by clicking here.

Payments are due by the 20th day of the month.
For questions about your account after hours, please call (254) 597-2445 to leave a message. We will return your call the next business day.